Thrive Q4 2021 Newsletter
What is Socially Responsibly Investing?
FYI on SIgning Documents Electronically
What is Socially Responsible Investing?
Like me, you want to make the world a better place both now and for the generations to come. And while it may not be the first thing that comes to mind, socially responsible investing (SRI) can be a powerful way to influence social change.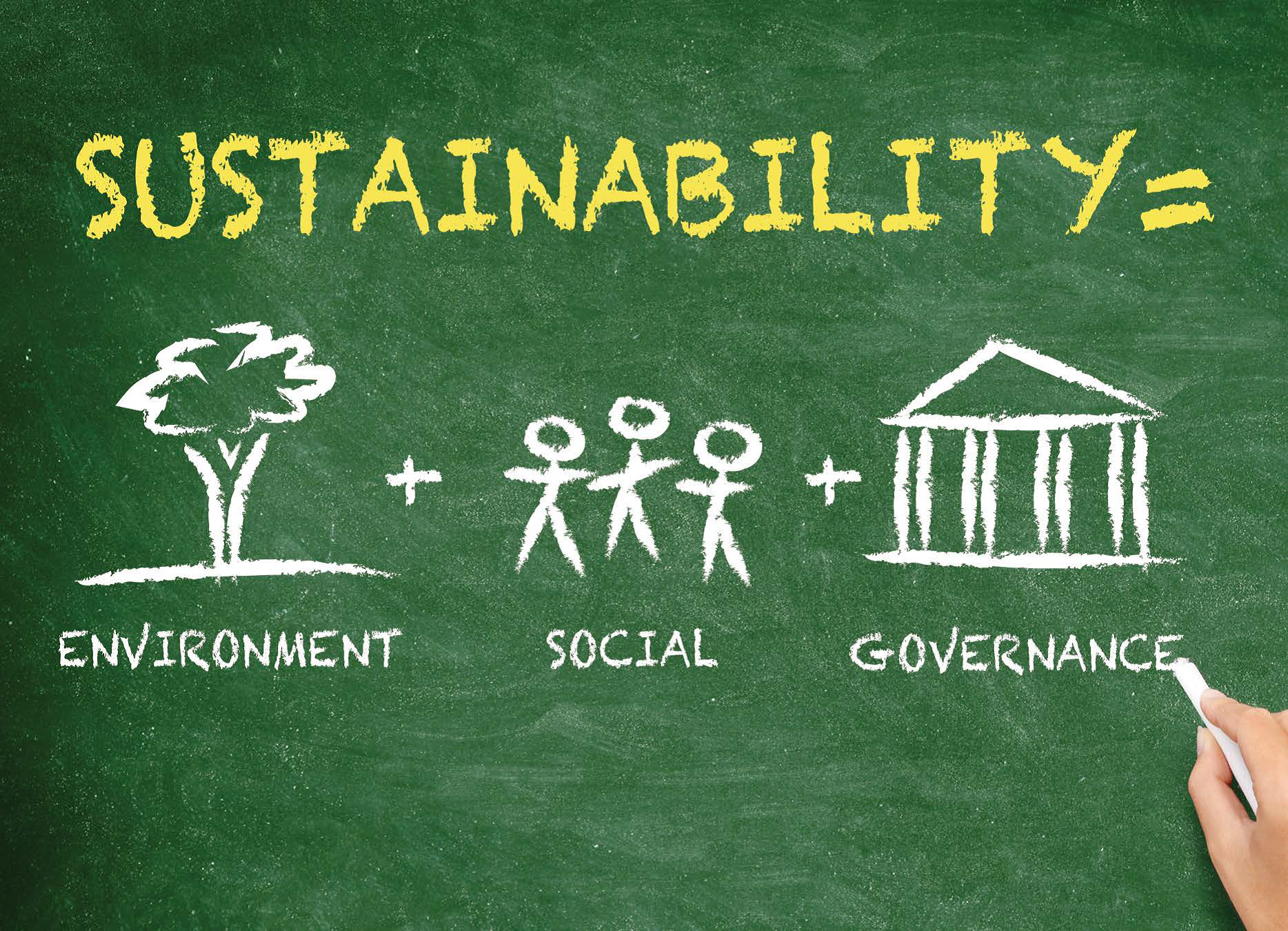 Here's a quick overview of what it is and how it works:
Socially responsible investing is an investing strategy that aims to create both social change and financial returns.
The strategy is gaining in popularity. According to a 2019 Morgan Stanley survey, 85% of individual investors are interested in sustainable investing, up from 75% in 2017.
Investment options include companies making a positive social impact, such as solar energy companies, and exclude those making a negative impact.
Investors don't just select investments based on performance but also on whether a company's revenue sources and business practices line up with his or her values.
We have been managing Socially Responisble investment portfolios for clients for over 10+ years. Feel free to reach out for additional information or questions.
As with all investments, socially responsible investing involves risk, including possible loss of principal. This is provided for information purposes only and should not be construed as investment advice. References to specific portfolios should not be considered a recomendation. Data and analysis do not represent the expected future performance of any investment product or strategy.
---
FYI on SIgning Documents Electronically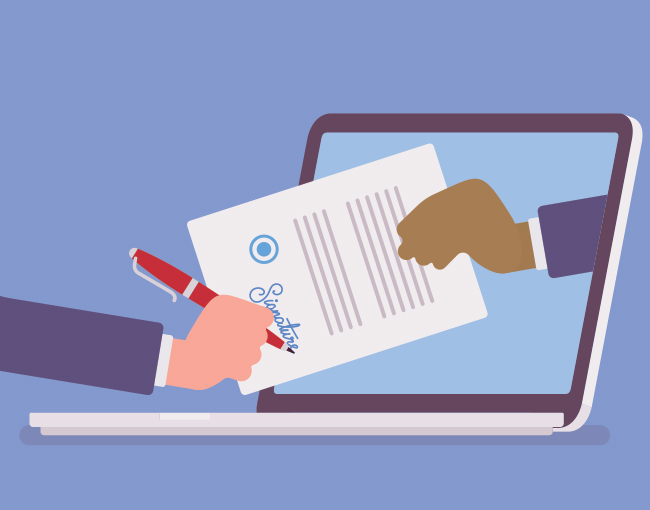 Last year brought significant changes to how we conduct everyday business, including how we sign contracts and legal documents. As face-to-face interactions screeched to a halt, electronic signatures rapidly grew in popularity and importance...and my guess is that they aren't going anywhere even after the pandemic ends.
If signing documents electronically is new to you and you're feeling a bit apprehensive, here's some information that may help ease your worries the next time you're asked to sign on the dotted line.
Are electronic signatures legitimate?
Yes! For many documents and contracts, electronic signatures are 100% legitimate and have risen in popularity since 1999. Several countries, the U.S. included, have categorized them as equal to pen-and-paper signatures thanks to the state Uniform Electronic Transactions Act (UETA) and the federal Electronic Signatures in Global and National Commerce Act (E-SIGN).
Can't my digital signature be forged, misused or copied?
Possibly. But remember, pen-and-paper signatures can also be tampered with and forged. Electronic signatures have layers of security and authentication built into them, along with court-admissible proof of transaction.
How do senders verify my identity before I sign?
Senders have several options at their disposal for verifying your identity before you access a document and sign. Here are several of them:
Email address: You may be asked to enter your email address which is then compared to the address used in the email signing invitation.
Access code: The document sender may supply a one-time passcode that you must enter before signing.
Phone call: You may be required to call a phone number and enter your name and access code.
SMS: Senders may ask you to enter a one-time passcode sent via SMS text message.
Knowledge-based: You may be asked questions about information such as past addresses or vehicles owned to verify your identity.
ID verification: Occasionally, a sender may ask you to verify your identity using a government-issued photo ID.
What documents still require a pen-and-paper signature?
Despite the recent and widespread use of electronic signatures, there are still times when hard copy documents and pen-and-paper signatures should be used. This includes all matters pertaining to:
Wills, codicils, and testamentary trusts
Adoption, divorce, and family law
Court orders or notices, and official court documents, including briefs
Investment account paperwork
Notice of cancellation of utility service
Any notice regarding an individual's rental of his primary residence
Notice of cancellation of health or life insurance
Notice of recall
Documents required to accompany the transportation of hazardous materials
If you've never done it before, the idea of putting your personal information or binding legal documents online can be a bit unnerving. However, the security measures tied to electronic signatures have come a long way in the past twenty years—which is precisely why they're trusted and increasingly used by businesses and institutions alike.
Most of the investment companies we work with allow for E-signatures. If you have questions, give me a call...I'm here to ease your worries and answer any questions you may have.
---
Fall Spice Snack Mix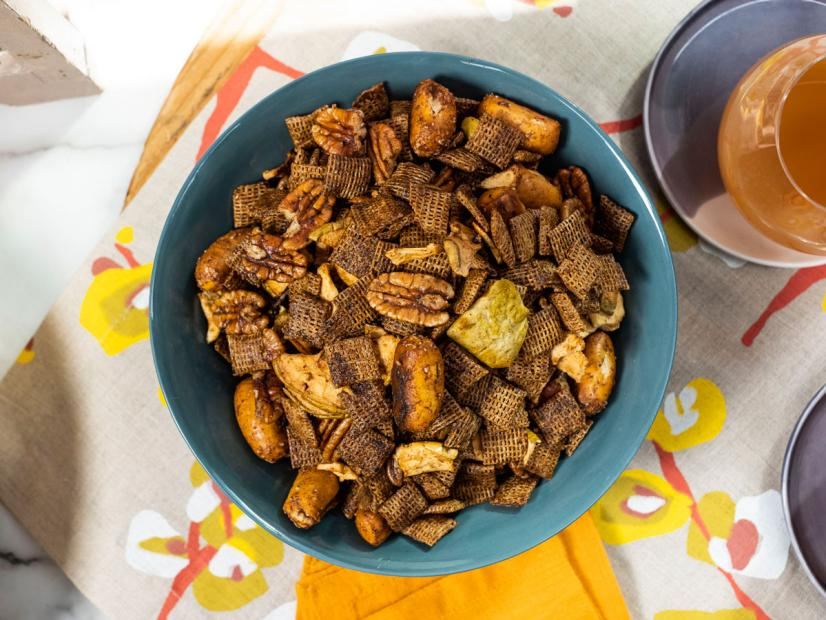 This snack is super fast to make; using spices you probably have in your pantry.
Indgredients
4 tablesoons unsalted butter, metled
1 heaping tabelspoon Fall Spice Mix, recipe follows
1 teaspoon Worcestershire sauce
2 cups square crispy wheat cereal
1 cup pretzel nuggets
1/2 cup pecan halves
1/2 cup store-bought apple chips, broken
kosher salt
Fall Spice Mix
1 tablespoon ground cinnamon
1 teaspoon freshly cracked pepper
1/2 teaspoon ground cardamom
1/2 teaspoon ground nutmeg
1/2 teaspoon kosher salt
Directions
Whisk together butter, Fall Spice Mix and Worcestershire sauce in a cup.
In a large, microwave-safe bowl, combine the cereal, pretzel nuggest and pecans
Drizzle the butter mixture over the snack mix and heat in the microwave until warm and fragrant, stirring halfway through, about 2 minutes
Add the apple chips
Toss vioroursly and let cool to room temperature, about 15 minutes
Season with salt
Visit these website for more fall favorite dishes
The Kitchens Best Recipes for Fall
The Pioneer Woman's Top Recipes for a Fall Feast