Q1 Thrive Newsletter
Social Security COLA Highest Since 1982
---
In November, the Centers for Medicare & Medicaid Services announced that Part B premiums will rise 14.5% from $148.50 per month in 2021 to $170.10 per month in 2022--not welcome news for many senior citizens already living on fixed incomes and feeling the inflation pinch.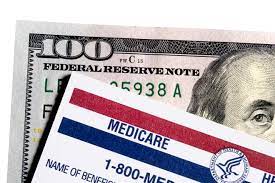 Previous estimates were for Part B premiums to rise to $158.50, a $10 monthly price hike. Instead, we have one of the highest percentage increases ever, in part due to rising drug and health care costs.
The recently FDA-approved drug Aduhelm is partially to blame for the price increase. The drug, manufactured by pharma giant Biogen, carries a $56,000 yearly price tag. Medicare officials attribute about half of the Part B price hike to contingency planning if the program has to cover this drug in the future.
While much of the news flow surrounds the premium hike of Medicare Part B, deductibles are inching higher, too. The deductible for Part A, the hospital coverage part of Medicare, will rise to $1,556 in 2022, an increase of $72 from this year's $1,484. Part B deductibles will rise $30 (14.8%) to $233 in 2022. That makes for a combined deductible increase of $102.
Though Social Security recipients will benefit from the recently announced 2022 COLA increase of 5.9%, it will get partially chewed up by the Part B premium jump. The average retiree will receive $92 per month more due to the benefit increase, but its impact will be diminished by the Part B $21.60 monthly increase. Adding in the recent inflation surge, the COLA could be viewed as a nearly breakeven proposition for many Social Security recipients.
---
Social Security COLA Increase Highest Since 1982
COLA Overview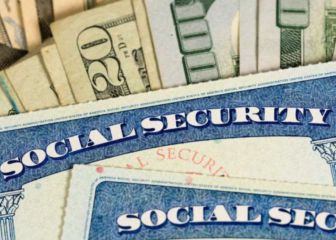 Approximately 70 million Americans will receive a 5.9% increase in benefits for 2022. The annual COLA is based on the Consumer Price Index for Urban Wage Earners and Clerical Workers (CPI-W), which has also risen 5.9% over the past 12 months.
For those most affected by the current wave of inflation, the boost has come just in time--but some say a few dollars short. While the increase is the highest in 40 years, many seniors are struggling to keep up with the prices of goods, services, and Medicare Part B premiums.
Social Security is often a primary source of income for older Americans. In fact, it's "...the largest source of retirement income for most Americans and provides nearly all income (90% or more) for one in four seniors," said AARP CEO Jo Ann Jenkins.
Though the monthly payment will increase from $1,565 to $1,657 for the average recipient, keep in mind that the average rent for a one-bedroom apartment on a national level is now $1,663, a 10.8% increase from last year. The median cost for an assisted living facility? $4,300 per month, with long-term care not covered by Medicare.
Medicare Part B & Taxes
On the subject of Medicare, the yearly COLA does not include information regarding premium hikes for Medicare Part B--2022 numbers will likely be announced later this year. Expectations are for a $10 increase in Medicare Part B, driving the monthly premium to $158.50.
Broadening focus to the COLA's impact on the general public, taxes will increase for some wage earners as a result. Around 12 million high-earning workers will see their earnings subject to a Social Security tax increase.
Inflation Pressures
Reminiscent of the late 1970s and early 1980s, prices of almost everything have been increasing at a furious pace. Unfortunately, the high COLA confirms that high inflation is in full effect and reinforces that it may not be "transitory."
With that in mind, now may be a good time to revisit your current financial, estate, and insurance strategies. In particular, those saving for or nearing retirement may want to consider: Are you budgeting for enough income in retirement given the recent inflation surge? How about your estate planning--is it affected? Could offerings like long-term care insurance protect you in the future?
I know it seems like the news has been coming fast and furious lately. If I can be of assistance, please do not hesitate to reach out. Whether you are already retired, approaching retirement, or have many years to go, there may be some ways we can ensure you're better prepared when it's time.
---
Butternut Squash Soup Recipe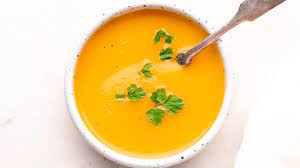 One of my favorite fall & winter traditions is making butternut squash soup. On a cold day, there's nothing more soothing than chopping and simmering vegetables over a warm stove.
Ingredients
1 large butternut squash, peeled and cubed (seeds removed)
2 potatoes, peeled and chopped
3 tbsp. extra-virgin olive oil
Kosher salt
Freshly ground black pepper
1 tbsp. butter
1 onion, chopped
1 stalk celery, thinly sliced
1 large carrot, chopped
1tbsp. fresh thyme
1 qt. vegetable or chicken broth
Cooking Instructions
Preheat oven to 400º. On a large baking sheet, toss butternut squash and potatoes with 2 tablespoons olive oil and season generously with salt and pepper. Roast until tender, 25 minutes.

Meanwhile, in a large pot over medium heat, melt butter and remaining tablespoon olive oil. Add onion, celery, and carrot and cook until softened, 7 to 10 minutes. Season generously with salt, pepper, and thyme.

Add roasted squash and potatoes and pour over chicken broth. Simmer 10 minutes, then using and immersion blender, blend soup until creamy.

Serve garnished with thyme