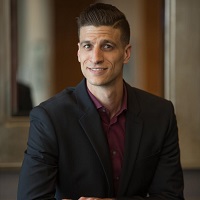 Financial Advisor
JOSEPH CATANZARITE, CFP® is a recognized Financial Educator, Author, Speaker and Retirement Planner. He is the Co-Author of the upcoming book BUILD WEALTH Like A Shark – 93 Tips From Some Of North America's Foremost Authorities On Building, Protecting and Passing On Wealth!, who shows executives, educators and business owners how to build and preserve their hard-earned wealth through tax smart planning. Joseph is on a mission to show clients how to "live fully in the moment and be fully prepared for the future."
Joe Catanzarite takes a unique approach to helping his clients. He knows that to be successful, he has to focus on moving people from feeling of fear, worry and chaos, to feelings of peace, freedom and renewed focus on making a big impact; on themselves, their spouse, family, friends and community.
Joe shares his experience and financial advice through a number of seminars and educational workshops, along with monthly articles in Forbes and other publications.
Beyond his dedication to his clients' financial wellness, Joe enjoys spending time with his wife and three children in South Bend, Indiana.