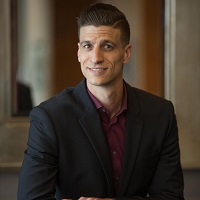 Financial Advisor
JOSEPH CATANZARITE, CFP® is a recognized Financial Educator, Author, Speaker and Retirement Planner. He is the Co-Author of Retire Abundantly: The Proven Principles To Create A Worry Free Retirement With Less Stress and the upcoming book BUILD WEALTH Like A Shark – 93 Tips From Some Of North America's Foremost Authorities On Building, Protecting and Passing On Wealth!, who shows executives, educators and business owners how to build and preserve their hard-earned wealth through tax smart planning. Joseph is on a mission to show clients how to "live fully in the moment and be fully prepared for the future."
Joe Catanzarite takes a unique approach to helping his clients. He knows that to be successful, he has to focus on moving people from feeling of fear, worry and chaos, to feelings of peace, freedom and renewed focus on making a big impact; on themselves, spouse, family, friends and community.
Joe's passion to provide financial guidance to enable his clients to live in the moment while planning for their future comes from his personal family experience, seeing his great-grandfather struggle to maintain his shoe shop into his nineties, and other elderly relatives with no long-term care plans deal with the guilt of burdening other family members.
Joe shares his experience and financial advice through a number of seminars and educational workshops, conducted at the local universities and community centers. He also served as Treasurer for his daughter's school's parent-teacher organization.
Beyond his dedication to his clients' financial wellness, Joe enjoys spending time with his wife and three children in South Bend, Indiana.